Dodge has created the ultimate need for speed fix with it's street-legal Dodge Challenger SRT Demon!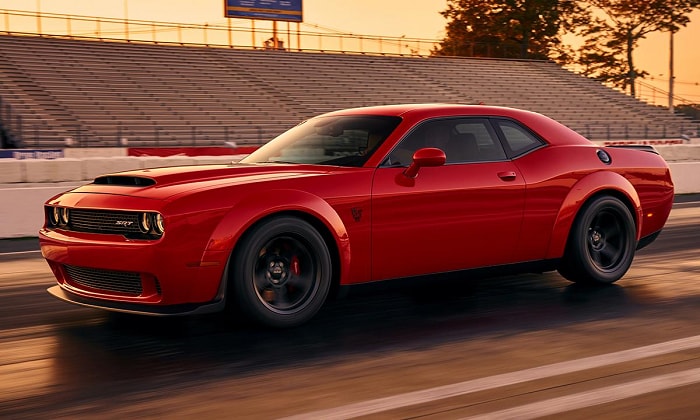 The specialized version of Dodge's 8-year-old Challenger Coupe, The Challenger SRT Demon is made specifically for drag racing. Dodge has done this by cutting weight, increasing horsepower and making other changes to boost acceleration off the line.
The Challenger SRT Demon is outfitted with a modified version of the 6.2-liter supercharged and inter-cooled Hellcat engine that produces 840 hp, or 133 hp more than the standard 707-hp Hellcat Challenger. The engine is mated to an eight-speed automatic transmission with a torque converter capable of sending the Demon's 770 pounds-feet of torque to the rear wheels.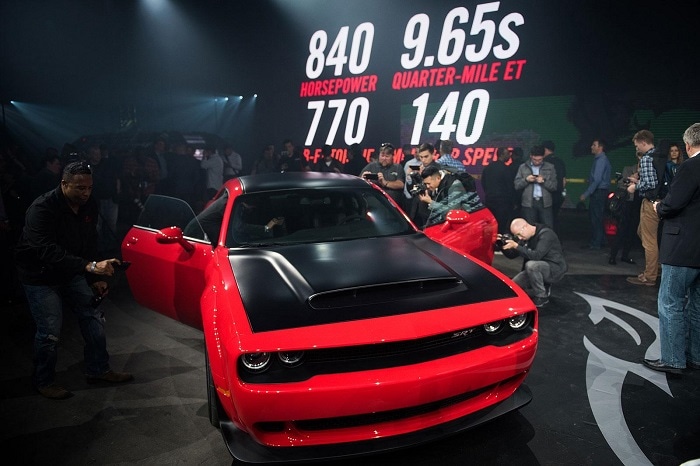 The Demon is one of two high-performance vehicles using the 6.2-liter Hellcat V-8 engine that Fiat Chrysler introduced at the New York auto show, along with a 707-hp Jeep Grand Cherokee Trackhawk. The Demon is intended to be Dodge's new performance halo and prices has yet to be announced.
The Demon is expected to go on sale at U.S. dealerships this year, so stay tuned!
Can't wait until for speed? Check out our new Fast and Furious coupes
here
!